With the innumerable products and features available to home builders, we've chosen these options for their quality, performance, and design. These companies – along with their products – demonstrates how Slate Ridge Homes promises value and quality in the homes that we build.
---
Sunroc Building Materials – Utah's Source for Building Supplies
The Sunroc Building Materials offering has continued to grow with the company. The current product line includes insulation, lumber, trusses, decking, custom wood doors and other interior and exterior doors, garage doors, sheds, windows, stair parts, millwork and a complete selection of home and garden supplies through our hardware stores.
---
Stainless Steel Appliances by General Electric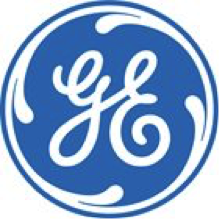 Although most Utah home builders make stainless steel kitchen appliances an upgrade, Slate Ridge Homes includes these top performing products in every home we sell. We chose the GE brand because as one of the premier American companies, General Electric has demonstrated innovation for over 100 years. Their appliances combine the latest technologies with a sleek, shiny, stainless look that has become one of the most requested features in new construction homes.
GE's stainless appliances make a bold statement in a kitchen's design, but they also help reduce energy consumption. For the 7th year in a row, the U.S. Department of Energy and Environmental Protection Agency have awarded GE the Sustained Excellence Award for their commitment to protecting the environment. In addition to the hundreds of Energy Star appliance models GE offers, the company is also the only appliance manufacturer to implement the EPA's Responsible Appliance Disposal Program. As a result, GE helps reduce both greenhouse gas emissions and waste entering our landfills. GE also works to protect our air and water through their partnership with the EPA's SmartWay Program which strives to transport appliances to retailers and customers through more sustainable methods.
---
Paint by Sherwin Williams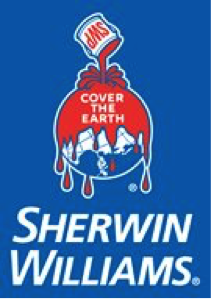 We chose Sherwin Williams paint for its durability, quality, and smooth finish. Our professional painters for Slate Ridge Homes do their best job when they have the best brands to work with, and our customers appreciate the quality of these paints. Of all the products and features we offer, the paint is seen the most since it covers every wall of the home. Although it may seem a minor detail when choosing flooring, cabinetry, and floor plan options, it's our job at Slate Ridge Homes to give the small details as much attention as the big factors.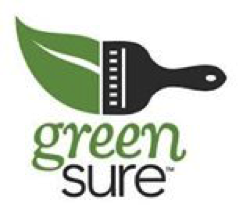 All of the Sherwin Williams base paints we use are considered low VOC (volatile organic compound) since they're less than 50g/L. These carbon-containing compounds affect the air quality in a home, and studies show that paint related products are the second largest source of VOC emissions into the atmosphere (with cars being the number one source). In addition to our low VOC paints, our upgrade selections are part of the Builder Solution line of products, so they've earned the GreenSure Designation. In short, these paints are created to meet or exceed the strictest regulatory requirements. Visit our Design Center to see our base paint and upgrade options along with the environmental benefits of each!
---
Cutting Edge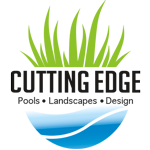 Cutting Edge builds gunite swimming pools with the most up-to date materials and processes in the swimming pool industry. The re-enforced concrete shell has a p.s.i. rating of 5000 lbs/sqft, more than twice that of standard concrete. We engineer every pool to ensure they are strong as well as looking great.
Landscaping is vital, it will accentuate your swimming pool and make your garden far more enjoyable. Gardens are meant to be enjoyed and they are far more enjoyable when they are laid out properly. With over 15 years of experience in landscaping we can lend our expertise to making sure your St George property looks as beautiful as it should.
---
Venuti Woodworking Inc.

VENUTI WOODWORKING SPECIALIZE IN CUSTOM CABINETRY, FOR YOUR HOME OR OFFICE.
At Venuti Woodworking we specialize in custom cabinetry, for your home or office. One piece of furniture or the entire home we design each setting around your desires with great attention to detail and function. Here are a few areas in your home we love to make beautiful; Entertainment Centers, Theatre Rooms, Home Office, Library or Mudroom's Hutch's, and Fireplace Mantle's. For your next room renovation, your New Dream Home, or office we can help you make your vision a reality.